Our Pastors
Our leadership team recognizes the authority of God, and realizes that we are shepherds who serve under the Chief Shepherd, Jesus Christ. We desire to devote ourselves to prayer and to the ministry of the Word. Our passion and goal is to equip the believers for the work of the ministry until we all attain maturity in the fullness of Christ.
Pastor Danny and Jenny Smartt, Senior Founding Pastors
Pastors Danny and Jenny have been in the ministry for over 50 years. They are graduates of Rhema Bible Training Center, and have served as instructors for Life Christian University. As founding pastors, they have built Lake Area Bible Church with the mandate to provide a place where people can worship God freely and experience the power of God through understanding His word, and developing relationship with Him. Pastor Danny and Jenny have a heart for missions. They have been involved in many Mission outreaches around the globe. They have trained many so that they too can share Jesus and further the Kingdom of God. They live by the words freely we have received, freely we give.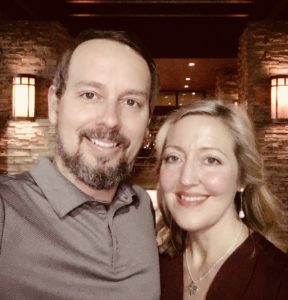 Pastor Chris and Amy Whalen, Associate Pastors, Youth Pastors
Pastor Chris and Amy are Rhema Bible Training Center and Life Christian University Graduates. They have been serving at Lake Area Bible Church for over 20 years. Pastor Chris and Amy serve as Youth pastors, Worship Leaders, and Associate Pastors. They are passionate about equipping the body of Christ and being a supply to wherever the need may rise in the church.